Electric guitars 10.000 sek and up
Exchange rate US Dollar = 8,9 SEK (Swedish crowns) Euro = 10 SEK. We always have more than 250 used and vintage instruments in stock. Last updated: 2018-09-21
We ship all guitars under 10.000 sek for 300 sek within Sweden. New items RED Numbers!

Item

Make

Year

Description


Condition Out Of 10

Price
SEK

2290

Fender Telecaster Deluxe

1972

Super rare Mahogny body, only seen the first 3 months of production / Wide range humbucker / Super guitar




Sold



| | | | | | |
| --- | --- | --- | --- | --- | --- |
| 2319 | Fender Telecaster | 1967 | | | Sold |


| | | | | | |
| --- | --- | --- | --- | --- | --- |
| 2320 | Fender Telecaster | 1966 | | | Sold |

| | | | | | |
| --- | --- | --- | --- | --- | --- |
| 2321 | Fender Standard Stratocaster | 1962 | Finished just like Eric Claptons | | 14.500 |

| | | | | | |
| --- | --- | --- | --- | --- | --- |
| 2322 | Gibson Melody Maker | 1962 | | | |


| | | | | | |
| --- | --- | --- | --- | --- | --- |
| 2323 | Fender Stratocaster | 1962 | Original finish and parts | | Sold |
| | | | | | |
| --- | --- | --- | --- | --- | --- |
| 2324 | Fender Telecaster | 1957 | Super light 2.8 kilos / V neck / Original pickups / Refinished | | Sold |


| | | | | | |
| --- | --- | --- | --- | --- | --- |
| 2289 | Kay Jazz II | 1962 | | | 14.800 |
| | | | | | |
| --- | --- | --- | --- | --- | --- |
| 2337 | Mosrite Ventures | | Made in Japan | | Sold |
| | | | | | |
| --- | --- | --- | --- | --- | --- |
| 2304 | Fender Telecaster | 1958 | Refinished / Original neck pickup | | Call |
| | | | | | |
| --- | --- | --- | --- | --- | --- |
| 2305 | Fender Telecaster Deluxe | 1973 | Wide Range humbuckers | | 34500 |
| | | | | | |
| --- | --- | --- | --- | --- | --- |
| 2306 | Fender Stratocaster | 1965 | Refinished / Ex headstock repair / Original Pickups | | Sold |
| | | | | | |
| --- | --- | --- | --- | --- | --- |
| 2285 | Fender Telecaster Antigua | 1978 | Rare and collectible | | Sold |
| | | | | | |
| --- | --- | --- | --- | --- | --- |
| 2286 | Gibson Les Paul Standard | 1994 | Mahogny top / P90 pickups / Only 200 made, this is number 193 | | Sold |
| | | | | | |
| --- | --- | --- | --- | --- | --- |
| 2287 | Gibson SG Jr | 1962 | | | Sold |
| | | | | | |
| --- | --- | --- | --- | --- | --- |
| 2288 | Gibson Les Paul Custom | | Custom Shop | | Sold |
| | | | | | |
| --- | --- | --- | --- | --- | --- |
| 2289 | Fender Coronado | 1967 | Cherry burst | | 18.500 |
| | | | | | |
| --- | --- | --- | --- | --- | --- |
| 2254 | Hofner | 1956 | Near mint condition / Comes with original hard case | | 13.500 |
| | | | | | |
| --- | --- | --- | --- | --- | --- |
| 2248 | Gibson ES125 | 1967 | Excelent +++ condition | | Sold |
| | | | | | |
| --- | --- | --- | --- | --- | --- |
| 2224 | Dangelico New Yorker | 20's | Made in Japan | | Sold |
| | | | | | |
| --- | --- | --- | --- | --- | --- |
| 2291 | Gibson Flying V Custom Shop | 2014 | | | 26.700 |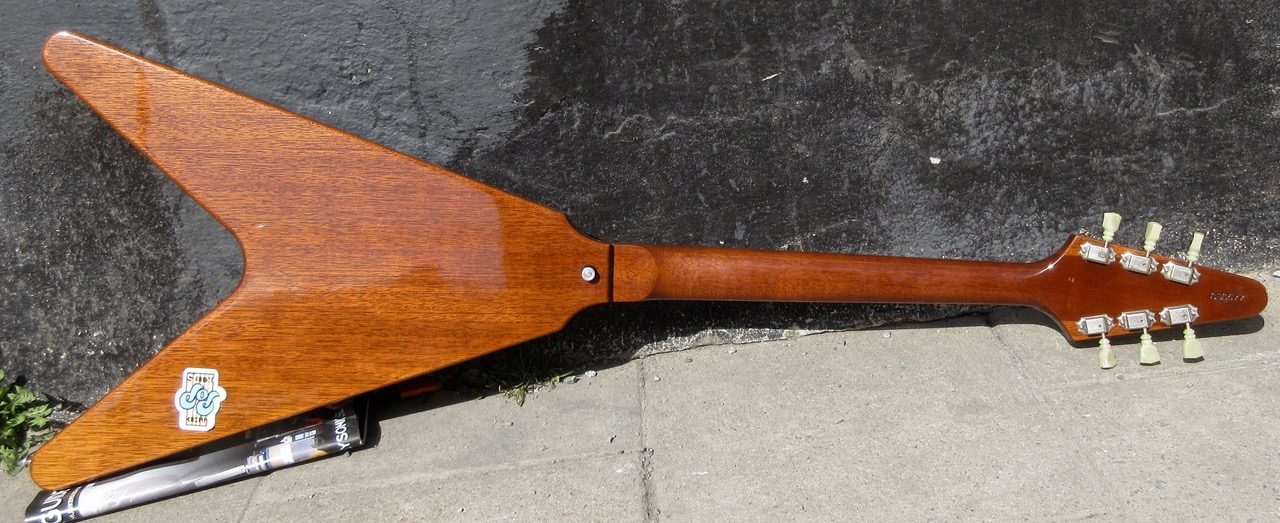 | | | | | | |
| --- | --- | --- | --- | --- | --- |
| 2271 | Fender Stratocaster | 1966 | Pristine condition / Comes with original Case and Tags | | Call |
| | | | | | |
| --- | --- | --- | --- | --- | --- |
| 2273 | Gibson Les Paul Custom | 90's | Left handed / 100 % straight and clean | | Sold |
| | | | | | |
| --- | --- | --- | --- | --- | --- |
| 2274 | Gibson SG Melody Maker | 1967 | Original pellham blue / All straight | | 15.500 |
| | | | | | |
| --- | --- | --- | --- | --- | --- |
| 2275 | Gibson L6S | 70's | Original rare sparkle finish / About 50 made on custom order for US dealer | | 12.500 |
| | | | | | |
| --- | --- | --- | --- | --- | --- |
| 2277 | Gibson Les Paul Custom C.S | 2007 | Gibson Custom Shop / Original case / All original / Price to sell | | Sold |
| | | | | | |
| --- | --- | --- | --- | --- | --- |
| 2279 | Fender Stratocaster 1962 Reissue | 1988 | One of the first Fender reissue guitars made in the Corona factory / Original fiesta finish | | 23.500 |

| | | | | | |
| --- | --- | --- | --- | --- | --- |
| 2260 | Vuorensaku | New | Hand made in Finland by Vuorensaku | | Sold |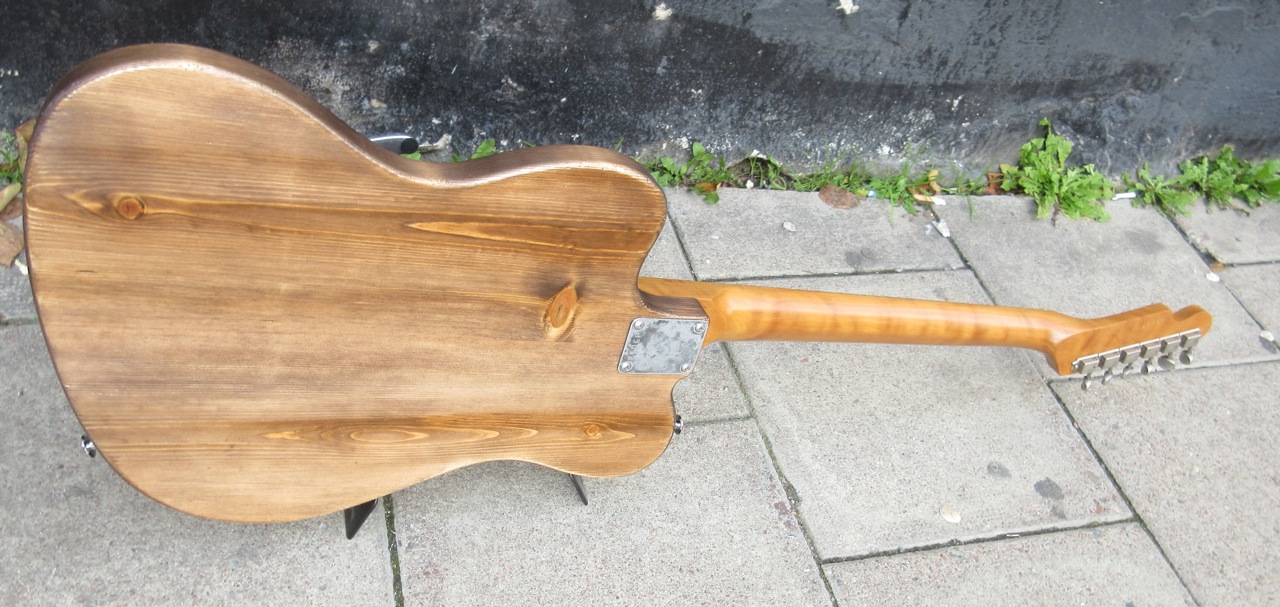 | | | | | | |
| --- | --- | --- | --- | --- | --- |
| 2263 | Fender Stratocaster | 1973 | Original Sunburst / Hardtail / Smokes | | 32.500 |
Item

Pictures
Press to enlarge

Instrument

Year

Personality

Price SKR

2049
Epiphone Double Olympic

1967

Super clean - Nice!

15.800

2047

Epiphone Crestwood Deluxe

1967

MC5 Oh Yeah!!!

Call

2016

Epiphone Crestwood Custom Deluxe

1965

Black refin

Sold

2064
Fender Stratocaster

1964

Original sunburst finish. One owner guitar


Sold

2119
Gibson Les Paul

2013

B-bender

18.900

2129
Gibson Smart Wood

00's



Call

2027

Gretsch Corvette

1964



Call

2131
Halkan Electra

90's

Mahogny body and Lundgren pickups
11.500

2039

Metropolitan
20's

National Style

19.500

2151
Gretsch Chet Atkins 6120
1971

Minor Headstock repair

Sold